Short and To The Point is dressed as a sexy newsletter
Or it could also be a sexy news aggregation costume.
This Week in Our Dumb World
You get so used to reading about the bad actors online that it's almost confusing to read about an honest to goodness hero.

Seriously, this is a hero. Someone who just wants to help others and seeks no reward. He's amazing.

It's also a reminder that there's another way to internet. The best things don't have to devolve into exploitation and profit maximization. We can just try to be better and help each other.

The illustrations (as you can see from the header) are absolutely fantastic.
As hackers and their corporate enablers, including cyber insurance providers and data recovery firms whose business models are based on paying ransoms, profit directly or indirectly from cybercrime, one of ransomware's greatest foes lives paycheck-to-paycheck. Under his internet alias, demonslay335, Gillespie tackles ransomware either in his downtime at Nerds on Call or at night in the two-story bungalow he shares with his wife, Morgan, and their dog, rabbit and eight cats. Surrounded by pets, he lies on his living room couch, decoding ransomware on his laptop and corresponding with victims desperate for his help.

Although the FBI honored him in 2017 with an award for his website, it doesn't systematically recommend ID Ransomware — meaning that some victims may never learn of a resource that could help them avoid paying a ransom. Many of his friends, relatives and colleagues don't know the extent of his war on ransomware. "They do not have a clue because of Michael's modesty," said his wife's grandmother, Rita Blanch. "Honestly, I don't think anyone in the family knows what he does for free. I barely know." When he got the FBI award, she added, "I sent out a family text, and they're like: 'What? What? Our Michael?'"

McCann wasn't aware of Gillespie's accomplishments either. "It kind of gives me goosebumps," the teacher said. "He's sitting here doing all this for free. That's incredible."
Sexy Halloween costumes are among our strangest modern American traditions. They're not strange for existing (because a lot of our society looks like/encourages girls to look like this), but that we seem to rediscover this weirdness every year. Every year there is some profoundly offensive costume and accompanying outrage commentary on that costume (the article references the horrific Sexy Handmaid's Tale). Also, that most of these costumes come from one company.
It's interesting to hear some of the commentary from the company and the designers behind this weirdness, but two things and out to me about this article.
It's all so mundane. This is a really strange cultural phenomena. I know it's partially because I'm old and I grew up before the grand sexualization of halloween, but this is still all so odd to me. So I acknowledge that, but everyone in this article is talking about it in really normal terms and it kind of leaves me looking around and asking if I'm the one taking crazy pills.

This article contains an absolutely glorious sentence:

"Halloween costumes are not very sexy in a warehouse. "

Is absolutely magnificent.
Of course there is a sexy impeachment costume. Yandy, a lingerie and costume company where Quintana-Williams is the vice president of merchandising, can hook you up with pretty much any kind of sexy costume you want — sexy witch, sexy nurse, sexy pirate, sexy Buzz Lightyear, sexy Supreme Court justice, sexy clown from "It," sexy pizza, sexy Minion. In recent years, the company has specialized in costumes with highly topical themes taken from politics and pop culture, so when House Speaker Nancy Pelosi initiated an impeachment inquiry against President Trump, it took Yandy barely a week to turn around its Miss Impeachment outfit.

"Can you do a little bit of a surprised face? Like, I just won my pageant!" Quintana-Williams asked Fiacco.

"Like, I'm going to Disney World!" said photographer Brittany Gentile.

"Or jail!" Quintana-Williams added.

A perfect segue to Fiacco's next costume: Sexy college admissions scandal. It consisted of an orange prison uniform, but with leggings and a crop top. "INMATE" was stenciled across the chest, under the crossed-out text reading "Mom of the Year."

"Handcuffs or no handcuffs?" Quintana-Williams asked. "They're plain, though — they're not furry, right?"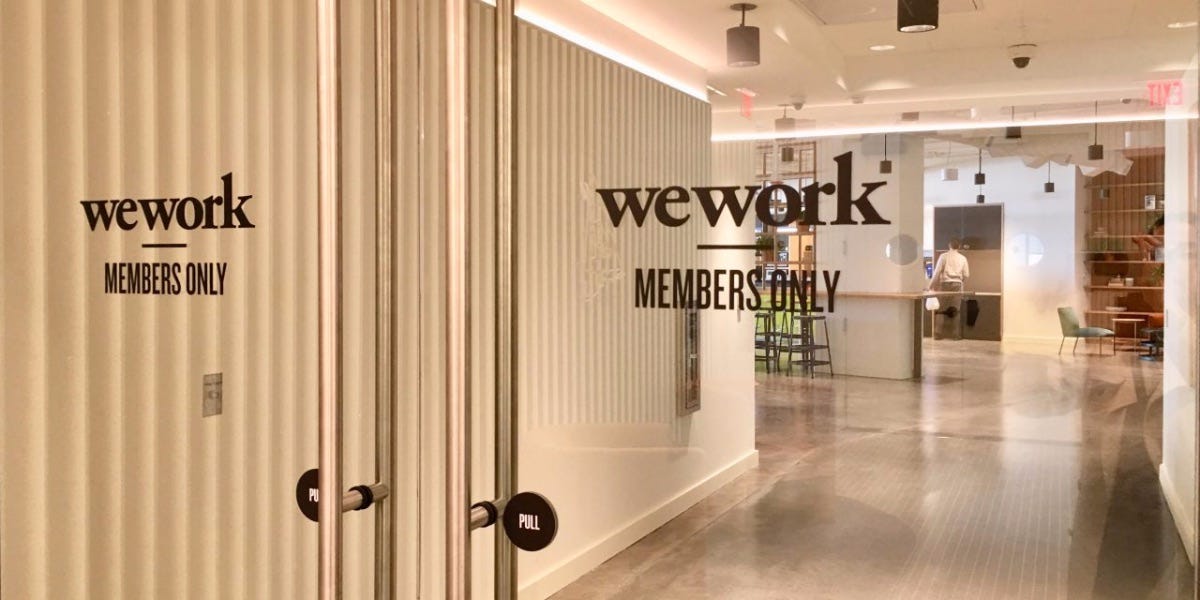 I cannot begin to express the joy I feel upon reading this. Speaking as someone who spends their professional life dealing with starts ups in a variety of roles, I cannot tell you how exhausting it is to read about yet another app is going to save the world and change life as we know it.
Now, one of the things that this article doesn't mention is the immense pressure that gets put on start ups to justify these claims. I've been in enough pitch competitions (on both sides) to know that the an awful lot of investors want you to tell them about how your Juicero is going to rid the world of malnutrition.
(details omitted story) I once saw someone at a pitch competition suggest that their cannabis carrying fashion accessory company would eventually capture 5% of the global luxury goods market. Meaning that this company built around a single fashion accessory that carries cannabis would project to be the equivalent of Louis Vuitton. The timeline? 8-10 years.
They won that pitch competition.
It's not that founders think you're telling the truth, it's that they also want to believe that business investing can and will save the world if they only find the right company. WeWork doesn't happen in a vacuum. Some very intelligent (maybe) and very successful people looked at this and all of them agreed that this business would change the world.
Then they all cut huge checks to help make that happen.
So, be think generous thoughts of the founders as you read this. They may be conmen promising to sell people the Brooklyn bridge, but that's also because someone posted an ad looking to purchase it.
The MDMA of capitalism is the corporate communications exec. According to LinkedIn, there are more corporate comms personnel working for Bezos at Amazon (969) than journalists working for Bezos at the Washington Post (798). When firms are still searching for a viable business model, the temptation to go full yogababble gets stronger, as the truth (numbers, business model, EBITDA) needs concealer. When I show up at MSNBC, they put some crazy foundation syrup in a plastic bottle attached to a hose, ask everyone to stand back, and spray my head as if the makeup artist were the last line of defense against reactor 4 at Chernobyl.

So, we looked at the S-1 language of a bunch of tech firms and made a qualitative assessment of the level of bullsh*t. Then we looked at their performance one year post-IPO. We believe there is an inverse correlation that may be a forward-looking indicator for a firm's share performance.
Happy Autumn, everyone. Now get your goddamn gourds out.
For now, all I plan to do is to throw on a flannel shirt, some tattered overalls, and a floppy fucking hat and stand in the middle of a cornfield for a few days. The first crow that tries to land on me is going to get his avian ass bitch-slapped all the way back to summer.

Welcome to autumn, fuckheads!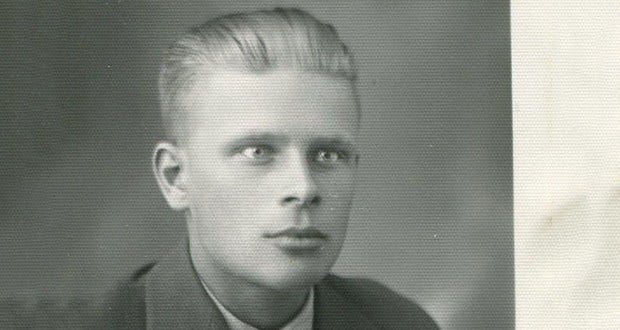 It's short so I'm just going paste the whole glorious story right here and right now. I have highlighted what I believe to be the most relevant passages.
Koivunen was assigned duty on a ski patrol 15 March 1944, along with several other men. Three days into their mission, 18 March, the group was attacked and surrounded by Soviet forces, from which they managed to escape. Koivunen became fatigued after skiing for a long distance of high-speed travel, but could not stop. He was also the sole carrier of army-issue Pervitin, or methamphetamine, a stimulant used to remain awake while on duty. Koivunen had trouble pulling out a single pill, so he poured the entire bottle of thirty capsules into his hand and took them all.

He had a short burst of energy, but then entered into a state of delirium, and lost consciousness. Koivunen remembered waking up the following morning separated from his patrol, and having no supplies. In the following days, he escaped Soviet forces once again, was injured by a land mine, and lay in a ditch for a week waiting for help. After traveling more than 400 km (250 miles) on skis, he was found and admitted to a nearby hospital, where his heart rate was measured at 200 beats per minute, double the average human heartbeat, and weighing only 43 kg (94 pounds). In the week he was gone, he subsisted only on pine buds and a single Siberian Jay that he caught and ate raw.