Short And To The Point is history's greatest monster (elephant)
Definitely Elephant
This Week in Our Dumb World
I finally saw Angels in America two years ago. Even twenty years later, it is powerful and affecting.
I cannot begin to imagine what it would be like to put it on in East Texas in the late 90s.
But this incredible story gives me some idea.
Splashed across the front page, "A Gay Fantasia" caught the eye of Donald Beebe, the pastor of Grace Baptist Church, in Kilgore. He phoned Caldwell and asked if he could see the script. Beebe then wrote a scathing letter to the local newspaper, the Kilgore News Herald, claiming that Angels in America was "filled with vulgar and explicit scenes including two men embracing and kissing." He called on East Texans to reconsider their financial support for the college, which had just announced a major gifts campaign, and encouraged others to petition their civic leaders to somehow stop the play.

Writing on the same page of the News Herald, publisher Dave Kucifer noted that while he'd neither seen nor read Angels in America, he also opposed the play on the grounds that it "deals with an alternative lifestyle foreign to Kilgore and the East Texas area."

Word began to circulate around town. Churches passed along an excerpt from the play's most graphic scene but failed to mention that Caldwell had already cut it. Faith Baptist Church updated the marquee in front of its chapel to read, "Say no way to the gay play at KC!" The rumors grew wilder by the day, with many folks hearing that nude college boys would be having sex onstage.

In Beebe's opening salvo, he'd taken a personal swipe at the theater director: "One must wonder if Mr. Caldwell, himself, identifies with this character [closeted gay Mormon Joe Pitt]." The insinuation set off furious denunciations from a nationwide network of Shakespeare Festival friends and alumni in support of Caldwell, who had one adult son with his wife of several decades, Anna. Soon letters were pouring in to the area's newspapers, by and large pitting local opposition—"You are indeed spitting in the face of the Lord by allowing this play to go on"—against outside support. As the uproar spilled beyond East Texas, journalists from across the state and nation descended on Kilgore.
Leaving aside the political challenges that are facing Facebook, it's hard not to read articles like this (combined with articles like this) and appreciate why they struggle with managing content on their platform. It's just so damn big.
I have such a tremendously positive experience with Facebook as a communications platform that I'm always rooting for them to figure this stuff out. I have a number of friends who work there and really enjoy the company. I want Facebook to be as good as it's capable of being.
I don't expect them to perfect such an unwieldy monster, but now is certainly the time to invest in steps to improve it. Because it's just too easy for people to sell lies on Facebook right now.
Subscription traps, also called free trial scams, have long been a bane of the FTC: Over the past decade, the agency has gone after perpetrators who've stolen more than $1.3 billion.

Like emails from a Nigerian prince, the subscription trap is one of the most enduring — and wildly profitable — scams. Over time it has evolved in a way that exploits key aspects of the digital media ecosystem. It is a harmony of attention capture, seedy digital advertising, audience targeting and optimization, clickbait, user interface design, e-commerce, and insatiable greed. Like so many of our current digital ills, it targets vulnerable people on the biggest and most profitable digital platforms — such as Facebook — and authorities have proven largely ineffective at stopping it.

"This is clearly a massive worldwide problem," said Steve Baker, who spent two decades investigating scams at the FTC and now runs the Baker Fraud Report, a website that reports on consumer fraud. Last December, he published a detailed report on subscription traps for the Better Business Bureau, which found that most people are charged roughly $100 by the time they've figured out what had happened.

"There are millions of victims of this, certainly," he told BuzzFeed News.

The Ads Inc. employee said its victims often have one thing in common: age.

"There is one demo that this workflow is targeted towards, and that's baby boomers," they said. "You run this toward anyone else, and it's a disaster. But you do this fake news shit with a trial offer scam and you send it to somebody that's not that savvy [and it works]."
I am always a sucker for a good story of deeply irrational human behavior and oh look, a look back at the business of Beanie Baby collecting.
<Free registration on FT to read>
For any bubble to form there has to be a liquid market for the asset in question. It's one thing for your friends to tell you how rich they got buying Bitcoin, it's quite another for them to see it in the form of Lambos and, erm, bad knitwear.

This was a problem for the first Beanie Baby collectors, who were largely based in the Chicago suburbs. They all knew that their Peanut the Royal Blue Elephant was worth multiples of what they paid for it, but finding a string of willing buyers outside of Illinois was another matter.

Enter eBay, which was founded in 1995, just as the Beanie Baby craze was gathering steam. The auction site made a concerted effort to attract collectors, and Beanie Babies, of course, were the collectible du jour. It was a perfect match: the Chicago soccer moms had their liquidity, and Ebay a growing market.

But, by the time of its initial public offering in 1998, this had become a bit of a problem for the company.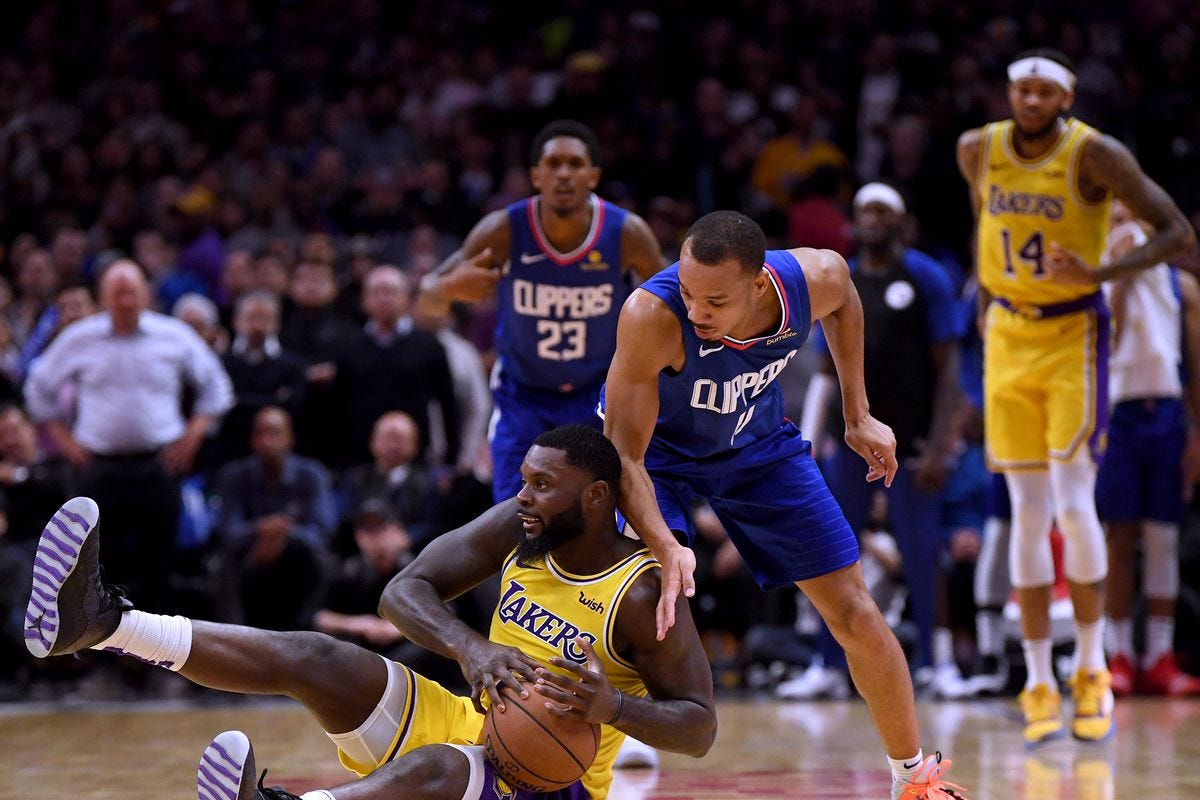 Among the many unique things in sports is the absurd filtration process that leads up to the professional leagues. Going from high school to college to the pros there is a staggering winnowing process that leads from millions of kids down to a few hundred people. That winnowing also leads to a certain level of absurdity. The 9th man on your avenger NBA team is probably around the 250th best player in the league. That probably makes them the 250th best basketball player on the planet earth.
And being the 250th best basketball player on earth earns you a terrific salary and a shocking level of public disrespect. Imagine being the 250th best doctor in the world? People would fawn all over you. You would received profound respect from your peers and likely the public. Reaching that level requires an absurd and serendipitous combination of talent and hard work and opportunity and it's somehow kind of funny to apply all the to Anthony Tolliver or Garrett Temple.
The internet is full of stories about the players who were great and the players who were terrible, but this was a really terrific read about what it takes to just keep playing.
Some players enter the NBA knowing full well that nothing's promised to them. Anthony Tolliver, who went undrafted out of Creighton in 2007, swears he's the only player in the league who's never been the best player on his own team at any level. (I take it Kickapoo High School in Springfield, Missouri, had a squad in the early aughts.) Temple says that never being highly touted has been "a gift."

"There was a year, when I was 12 or 13, I didn't play—I wasn't even in the rotation at AAU," he told me. "And my dad was the coach."
I have to say, I'm deeply disappoint in the internet for not crafting more conspiracy theories that link Osama bin Laden (Human) with Osama bin Laden (Elephant)